Time Table
Time Table
Period
Class Hours
MON
TUE
WED
THU
FRI
SAT
1
9:00 ~ 9:50
Korean 1
Field Trip
2
10:00 ~ 10:50
3
11:10 ~ 12:00
Korean 2
4
12:10 ~ 13:00
5
13:50 ~ 14:40
Elective Class or Cultural Activity
6
14:50 ~ 15:40
Korean Integrated Class
Monday-Friday, 4 hours a day (9:00~13:00)
Textbook: Fun Fun Korean
Korean 1: Topic-related vocabulary and grammar through speaking
Korean 2: Focuses on topic-related functions of Korean (reading, writing, listening, and speaking)
Korean Integrated Class

| Level | Subjects and contents of Korean Class | Level-Based Activity |
| --- | --- | --- |
| Beginner | Learning Korean expressions for basic activities such as greetings, introductions, shopping, ordering food, and asking directions | Topic Presentation |
| Intermediate | Understanding Korean expressions for social topics such as jobs, characteristics, date, shape of objects, affairs, appreciation, and school life | Interview Presentation |
| Advanced | Understanding Korean expressions for complicated subjects such as polotics, economics, society, culture, and international affairs | Media Presentation |
Elective Class
Classes selected by students
2 classes per week (13:50 ~ 15:40)
Textbook: Audiovisual aids and handouts
Electives may cancel if there are too few applicants.
Elective Class

| Subject | Level | Contents |
| --- | --- | --- |
| Practical Korean | Beginner & Intermediate | Situation-based conversation exercise |
| Vocabulary·Grammar | Beginner & Intermediate | Learning various meanings and usages of vocabulary and grammar |
| Media Korean | Intermediate and above | Learning society issue in Korea and discussion with media |
Special Activities
Field Trips on Saturdays
Students visit famous tourist attractions and historic sites on weekends to experience Korean culture.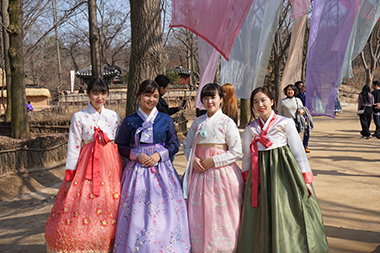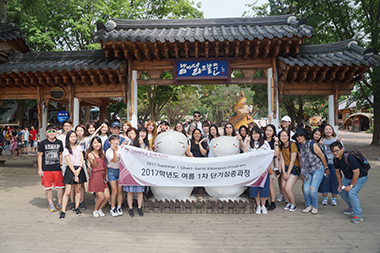 Cultural Experiences on weekdays
In the afternoon after Korean language classes, students participate in a variety of activities, such as playing traditional games, doing crafts, and visiting an ice rink.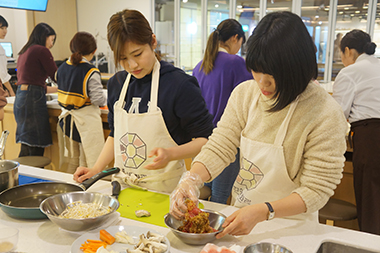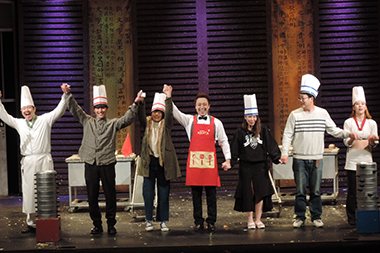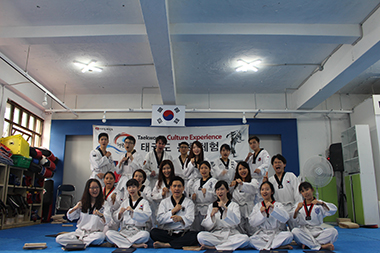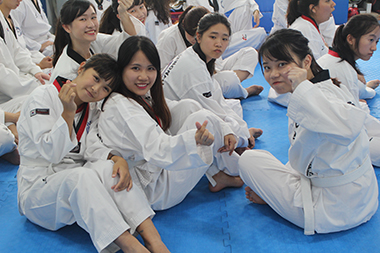 Meeting with Student Helpers
KLC students meet with KU student helpers. International learners get the opportunity to develop friendships with Korean students by enjoying fun activities together and talking about Korean language and life.