Time Table
Time Table
Period
Class Hours
MON
TUE
WED
THU
FRI
SAT
1
9:00 ~ 9:50
Korean Integrated Class
Field Trip
2
10:00 ~ 10:50
3
11:10 ~ 12:00
Afternoon
14:00 ~ 17:00
Korean Cultural Experience
18:30 ~ 20:30
Special Evening Class
Korean Integrated Class
Monday-Friday, 3hours a day (9:00~12:00)
Text Book: developed material for Youth Summer School
Korean Integrated Class

| Level | Subjects and contents of Korean Class |
| --- | --- |
| Beginner | The course focuses on language essentials for everyday life- reading the Korean alphabet, pronunciation, and basic sentence structure. Students also learn elementary conversation and writing skills. |
| Intermediate | This course assumes a basic knowledge of grammar and vocabulary. It helps students to expand their existing knowledge of the language and to become more fluent in conversation. In addition, through a variety of everyday conversation and writing exercises, students develop their ability to express themselves better. |
| Advanced | This course is designed for students who can speak Korean fluently and have a good understanding of Korean grammar. It helps students to expand their vocabulary ability with proverbs, idioms, cultural directives and develop ability their ability to express themselves better through various reading and writing exercises appropriate to the situations and in discussions of social issues such as politics, economy and culture. |
Special Evening Class (Project Learning Class)
Project learning is a course in which students decide themselves on a study topic and schedule with the help of a teacher. It stresses students' spontaneity and ability to work actively. This will help students to get a deeper understanding of Korean language and culture. The project classes are focused on students' interests in relations to Korean culture and are held in the evening between 18:30 to 20:30 on days when there are no field trips or cultural activities.
Special Evening Class (Project Learning Class)
Level
Subjects and contents of Korean Class
Beginner

This course is designed to strengthen the foundation of Korean language, and learn vocabulary and expression naturally by using various activities such as games.
Writing a letter to parents, Writing a diary, Sing Korean songs, Reading Korean webtoons

Intermediate & Advanced

Learn and practice new expressions through famous commercials, dramas and tv show in Korea
Make a short play based what learned from the classes as a team project and present the result at a completion ceremony
The level and content of Korean Integrated Class and Special Evening Class may change based on student's level of Korean proficiency, schedules and conditions.
Photos in Class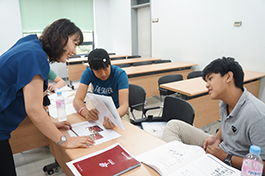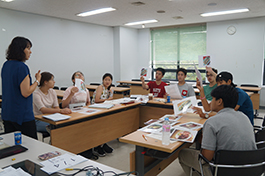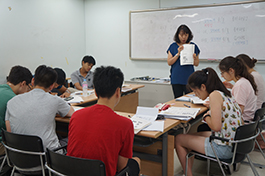 Special Activities
Culture Trips
Students enjoy three-day tours of tourist attractions or two-day tours of traditional cultural sites or training centers.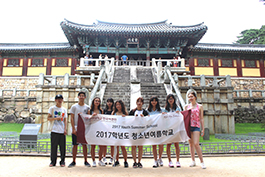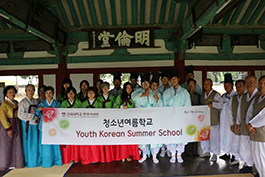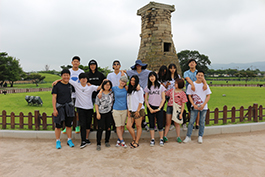 Field Trips
On weekends, students visit diverse attractions, including sites in Seoul, Panmunjeom in the DMZ, and Lotte World.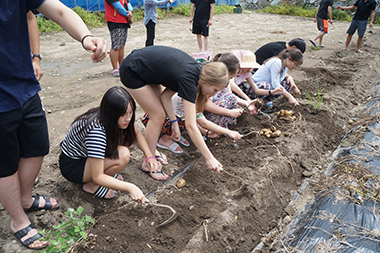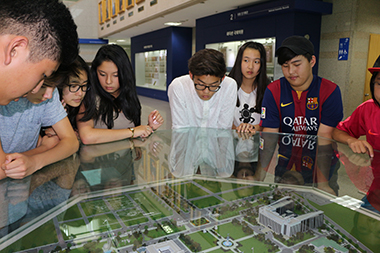 Cultural Experiences
After Korean classes, students experience Korean culture through fun traditional Korean games and crafts.